Helping to Power Homes & Businesses
In today's modern world, you really can't live without electricity. From powering your refrigerator and hot water heater to charging your cell phones, computers, and tablets, most of what we use on a daily basis requires electricity.
Guidry's Electrical is proud to partner with Chula Vista's homeowners and business owners to offer top-notch residential and commercial electrical services. We have over 50 years of combined experience in diagnosing, repairing, installing, and maintaining electrical systems, including wiring and circuits. If you are interested in any of our electrical services, LED lighting solutions, and more, reach out today!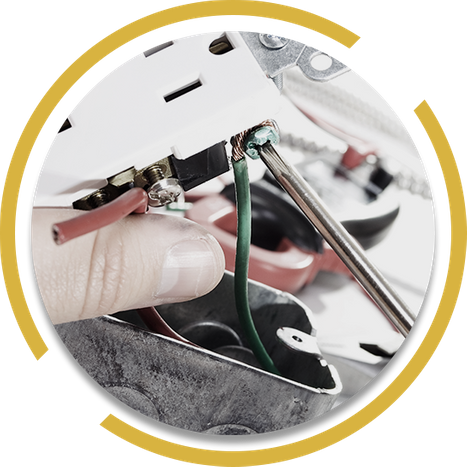 REASONS TO PARTNER WITH A PROFESSIONAL ELECTRICIAN
Experience. Experienced electricians have seen it all and have dealt with it all, from installing commercial industrial projects that take weeks to wire to installing home internet connections and circuit breakers. When you call for a professional electrician in Chula Vista, you want someone who knows what they are doing so that you can have your electrical needs done right.

Knowledge. It takes years of training and implementation in order to install, repair, troubleshoot, and maintain diverse and complicated electrical systems. A professional, local electrician, such as Guidry's Electrical in Chula Vista, has the years of accumulated knowledge it takes to solve complex electrical problems in a timely, efficient, and safe fashion that results in a functional electrical wiring system for years to come.

Safety. There is no doubt that electricity is dangerous. In fact, there are more than 300 job-related electrical deaths a year and over 4,000 injuries. This does not include the homeowner or the residential injuries. Professional electricians undergo years of study and hands-on experience so that they can be safe around electricity. It's best to leave any electrical jobs in the hands of professionals when it comes to your safety. Call Guidry's Electrical for professional electrical service throughout San Diego County today!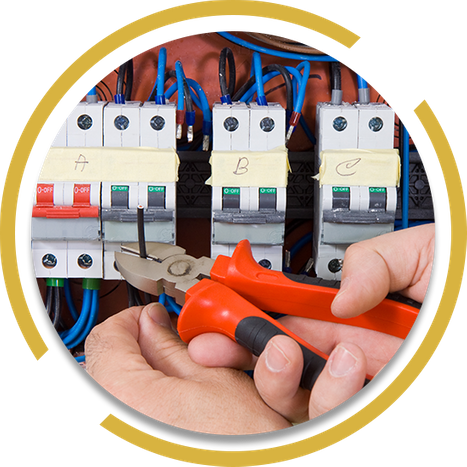 WHY YOU NEED NEW WIRING AND CIRCUITS
Many homes and businesses in the San Diego area are aging and are decades old. This means that their electrical wiring and circuits need updating. Years ago, we did not need electricity in the way that we do now. There were not multiple electronic devices in homes that needed charging and/or a power source on a regular, if not constant, basis. Modern appliances require a higher electrical output as well. In reality, the need for electrical power to your homes and offices will probably never diminish and will probably continue to climb as more of our world is powered by automation, smart home technology, computers, and electrical help.
If you are in a Chula Vista home or office that has old wiring, odds are, your energy usage is taxing the system. This means you are having a maximum amount of energy flow through your circuits. This can shorten the lifespan of your electrical wiring and circuits even more and also can be a fire hazard. If you are interested in having a certified electrician visit your home or office for an electrical inspection in order to determine if you need new home or office electrical wiring and circuits, contact our local electricians today!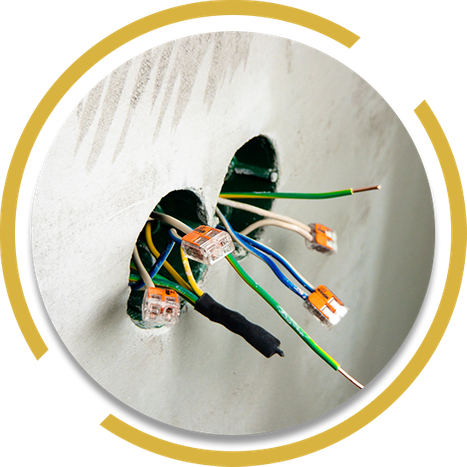 SIGNS YOU NEED NEW WIRING AND CIRCUITS
Your home or office wiring is older than 20 years

You're experiencing continual electrical problems

You are constantly experiencing circuit overloading

Your lights are flickering on and off on a regular basis

You want updated circuitry and outlets for USB ports

You want structured wiring in your home or office for all your electronics

You are relying too much on electrical plug strips and multi-receptacle add-ons

You don't have enough three-prong grounded outlets

You want peace of mind that your electrical system is safe
CHOOSE GUIDRY'S ELECTRICAL IN CHULA VISTA TODAY
Guidry's Electrical is proud to be a veteran-owned company that offers the best in commercial and residential electrical services, including new wiring and circuits. While most of us take for granted that when we flip a light switch the light will come on, in reality, there are many complicated processes that go into bringing your home or office the best electrical services.
From the huge power generators and transformers you see around your area to your local substations, step-down transformers, and your home or office's circuit breaker, the transportation of electricity is a long and complicated process. Having commercial and residential electricians who can get the job done ensures your home or office has the power you need when you need it.
Our team of experienced and professional electricians at Guidry's Electrical work hard to understand your electrical needs and then implement a solution that will work for years to come. If you are interested in any of our residential or electrical services, including new writing and circuits, in the San Diego area, give us a call for a quote today!